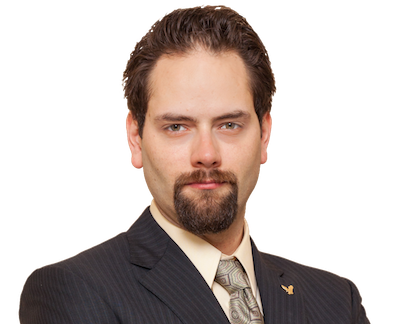 Eric Coffelt earned his Juris Doctor from Georgia State University College of Law. Prior to that, Eric attended Mercer University, where he studied criminal justice and graduated magna cum laude. While in law school, Eric competed in national mock trial competitions as part of Georgia State's distinguished Student Trial Lawyers Association, was the Vice President of the Criminal Law Association, and was awarded the prestigious Georgia Civil Justice Foundation Scholarship for Excellence in Trial Advocacy.
Most of Eric's litigation experience has been in the area of criminal defense. His passion for helping those accused of crimes began during law school, where he focused on Trial Advocacy, Advanced Criminal Litigation, and Forensic Evidence. While completing his education, Eric also worked on: death penalty cases in both the trial and appellate divisions of the Office of the Georgia Capital Defender in Atlanta; high profile murder cases with the Maricopa County Public Defender's Office in Phoenix, Arizona; and also worked for the Dekalb County Public Defender's Office in Decatur – where he won his first DUI jury trial before even graduating from law school.
In addition to fighting on behalf of his clients in the courtroom, Eric dedicates much of his time to helping educate the general public about how to preserve and protect their rights when confronted by law enforcement – a mission he tirelessly continues to pursue. Eric has also spent considerable time and effort attempting to influence the debates taking place within and among law enforcement agencies throughout the world. For example, in October of 2010 Eric was a presenter at BIT's First Annual World Congress of Forensics in Dalian, China. At that historic gathering, which was attended by leading forensic experts from all over the world, Eric drew their attention to the ever-growing evidence that fingerprint identification is unreliable, unscientific, and (like most other forms of forensic "science,") has been responsible for many false accusations and wrongful convictions.
Prior to joining Begner & Begner, Eric was a founding partner of Hillis, Robison & Coffelt, where he continued to defend criminal cases (particularly in the areas of DUI and drug possession/distribution), as well as litigated personal injury and property tax matters. Since joining Begner & Begner, Eric has widened his areas of practice to include defending businesses charged with violating alcohol licensing ordinances, sexually oriented business ordinances, and a myriad of other legal matters affecting small businesses which sell alcohol or feature any forms of "adult" entertainment.